Our "New Born" new make spirit has been crowned "World's Best New Make" at the finals of the World Whiskies Awards last night. We are over the moon to have won the most prestigious award for producing the best new make whiskey in the world.
We have become the first Irish distillery to win this global accolade. After such hard work and dedication by our team to produce the best spirit we can, it is amazing to gain this recognition so early on in our whiskey journey.
In the words of Pat Cooney, our founder:
"This is very exciting, a first for us and a first for Ireland, no other distillery has won best international new make in this competition, which is the top award when it comes to whiskey distillation.
We have achieved this by merging the old ways of whiskey production in copper pot stills, with cutting edge, 21st century nano-technology.
It is an incredible achievement for our team that we have produced the best new make whiskey on the planet."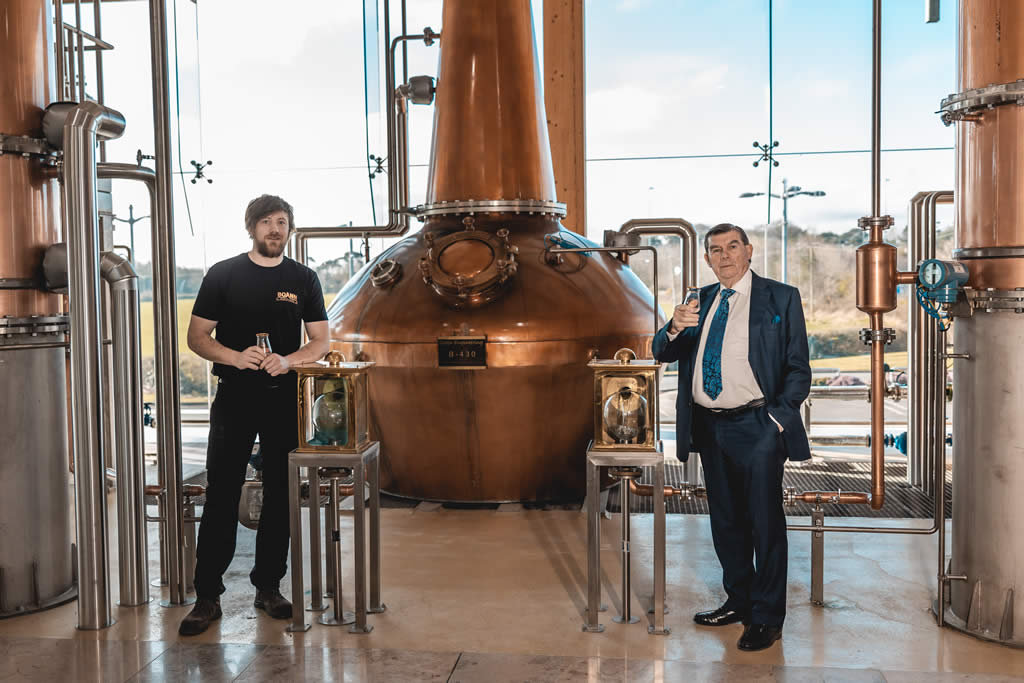 The awards were streamed over Facebook Live last night (Thurs) from the World Whiskies Awards offices in Norfolk, England, with 1,000 whiskies entered in 16 different categories.
This fabulous accolade adds the world prize to the six national awards we scooped in the national category of the World Whiskies Awards last month:
Best Irish Single Pot Still New Make 2021
Gold  – 12 years and under category – Whistler Bodega Single Malt
Gold – blended whiskey category – Whistler Oloroso Sherry Cask Finish
Silver – Single Malt category – Whistler PX I Love You
Bronze – Cask finished blend category – Whistler Calvados Cask
Bronze – Single Grain category –  Whistler Mosaic (Single Grain)