The Spirit of Revival
Where traditional craft and history combine
A unique collaboration reviving lost historic Irish mash bills.

We are delighted to be collaborating with author and leading whiskey historian, Fionnán O'Connor, to recreate and revive a series of historic Irish whiskey mash bills as part of his PhD in 'The history and culinary potential of lost Irish mash bills' with TUD (Technological University of Dublin) and which is funded by the Irish Research Council.
O'Connor is lauded as one of the foremost experts on the history of Single Pot Still whiskey. His book 'A Glass Apart', published in October 2015, is recognised as the definitive guide to Irish Pot Still whiskey today.
This unique project combines the traditional craft of whiskey distilling and its fascinating history of silent distilleries with modern technology to allow an unprecedented glimpse into the world of Irish whiskey history from the early 1800's until the mid twentieth century.
Each mash bill was distilled separately under the same control conditions in December 2020 and the new make spirit was casked into the same four cask types – Bourbon, Rum, Sherry and NEOC.
Now safely held in bond to mature, these historic Vintage Mashbills pay homage to those who have gone before us – the ghosts of Irish Whiskey history.
If you would like further information about the Vintage Mash Bill campaign, please email the distillery.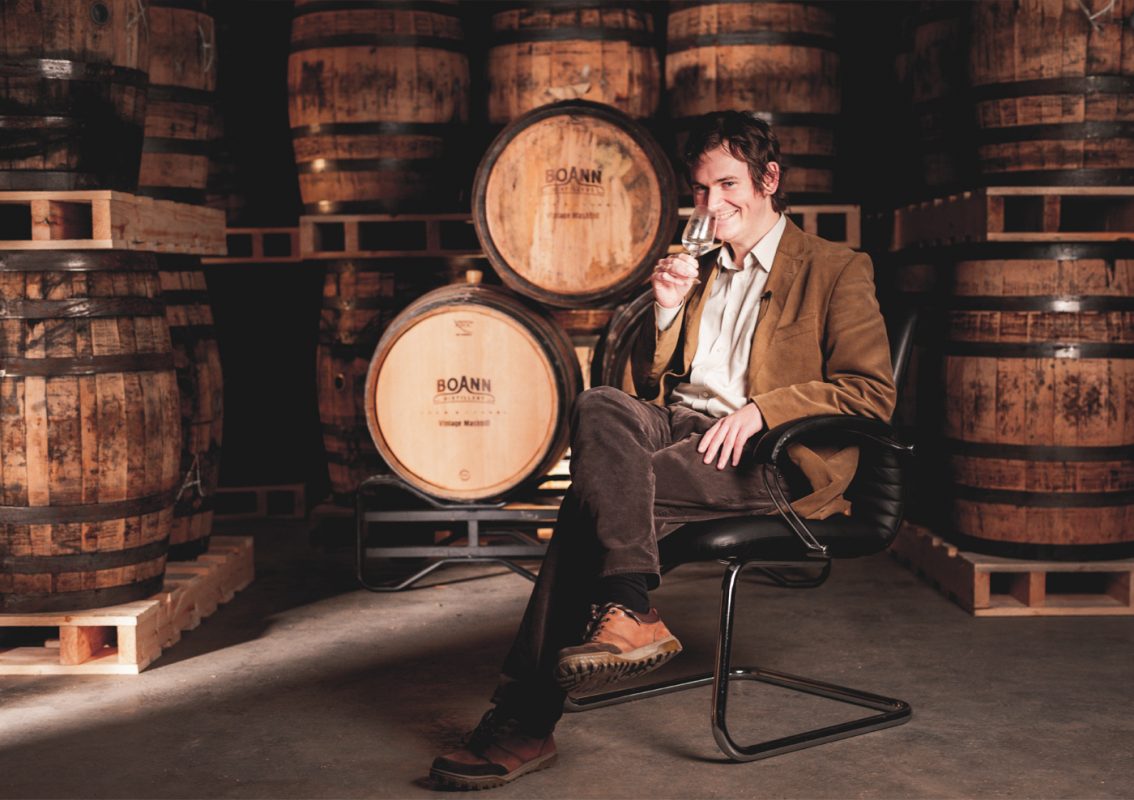 Fionnán O'Connor, whiskey historian and author said; This project has been a labour of love, both academically and as a whiskey lover personally. Many people know the story of Irish distilling's rise and collapse as an industrial narrative, but the story of the liquid as liquid, of the lost tastes and aromas of what those distilleries were actually distilling—even the knowledge that most of those whiskeys were different to ours comes as news to most people.
Even within an already fascinating story, the history of Irish whiskey mash bills is thrilling. The idea that you're distilling flavours from each grain involved and that those grains are having conversations as you vary their percentages—that that choice, at any stage in Irish whiskey's history, not only made a fundamentally different spirit but consistently reflected the landscape, the politics and even the social history of the people who produced it.
Irish mash bill history is the beguilingly guilty history of what ought to have become Irish bread instead and even at a time when Irish whiskey is undergoing an unprecedented resurgence, it'd be a shame if all that history or its flavours were lost.
Like many whiskeyphiles in a country with such a massive lapsed distilling heritage, I've been privileged enough to see old bottles uncorked. Nosing a glass from one of Ireland's silent distilleries has always felt a little like taking the first few steps into a very cold old house.
Not just because they're artifacts but because the tastes themselves are often just so different. They can be unctuous or waxy or viscous or citrine or so many things that we can't quite explain because even when you uncover the old mash bills themselves, nobody's left to explain why they chose them.
At its root, this project has been about making up for lost time. The closest I can come to describing what it's like to be here now, redistilling those mashes and trying to understand those choices might be that it's a bit like walking through that same old house and once and a while making eye contact with a ghost. And that's thrilling too.
Hear Fionnán and Michael Walsh, introduce and talk about this unique project in the following podcasts from Irish Whiskey Magazine, Potstilled's Episode 9, Episode 10 and WhiskyCast.
The first public tasting of the much anticipated historical mash bill recreations aired as part of Belfast Whisky Week 2021 – an in depth tasting of each of the 10 historic mashbills with Fionnan and Michael – https://youtu.be/PB7xTDa7NJ0
If you would like further information about the Vintage Mash Bill campaign, please email the distillery.